About us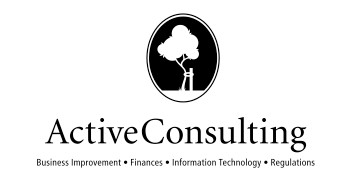 ActiveConsulting International is an Advisory Task Force headquartered in Switzerland, United Kingdom and Poland.

ActiveConsulting assists its local and international clients in every aspect of their value chain.
We serve local & abroad Companies looking for passionate, multi-functional experimented & active Advisory partners.
We thoroughly understand your business, your people and your competitors. And we provide original, out-of-the-box solutions that truly differentiate your value proposition and the way you do business.
We use our extensive experience in both industry and in consulting to bring you original solutions to today's complex issues
We have worked around the world (Europe, Asia, the Middle East), developing the most current, innovative and effective ideas for business performance.

We consider ourselves partners with our clients, listening, listening (again & again) and then asking the right questions and finding the right answers along with them. We are responsible, reliable, highly experienced professionals who provide the most up-to-date and forward-thinking solutions to your most difficult business issues.
We can help. We are happy when we success together. But we also remain at your side during the bad weather.
We are prepared to share risks.
Your success is our success: our key success measure is the implemented solution
We love to deliver such a great service to our clients that they rave about us to their friends, family and colleagues. There is only one way we can consistently achieve this and that is to put our clients' interests at the heart of everything we do.
From time to time, all of us might make mistakes, but if the intention was right, no one will be chastised for making a decision. However, if we don't know the answer to something, then we admit it. We believe this is a sign of great strength, not weakness.
We never lie, mislead or put our interest above our client. There is no place for neither Bulls nor Lamers in our business.